Academic Year Workshops
Academic Year Workshops

The Leadership Alliance offers undergraduate professional development through our Academic Year Workshop program. Our workshops put students in a position to build key skills for use in classroom and research settings. Academic Year Workshops are offered at individual institutions of higher education in a multi-modal format. Students who are curious about research careers will find these workshops to be especially useful on their academic journey. The Academic Year Workshops were developed by faculty and administrators from Leadership Alliance consortium member institutions. See descriptions of each workshop below.

Faculty and administrators who are interested in hosting a workshop on their campus email Jane Indorf, Manager, Undergraduate, and Graduate Programs.
For students at The Leadership Alliance institutions, contact your institutional coordinator, and click here for their contact information.
For non-Leadership Alliance institutions, have an administrator at your institution contact Jane Indorf.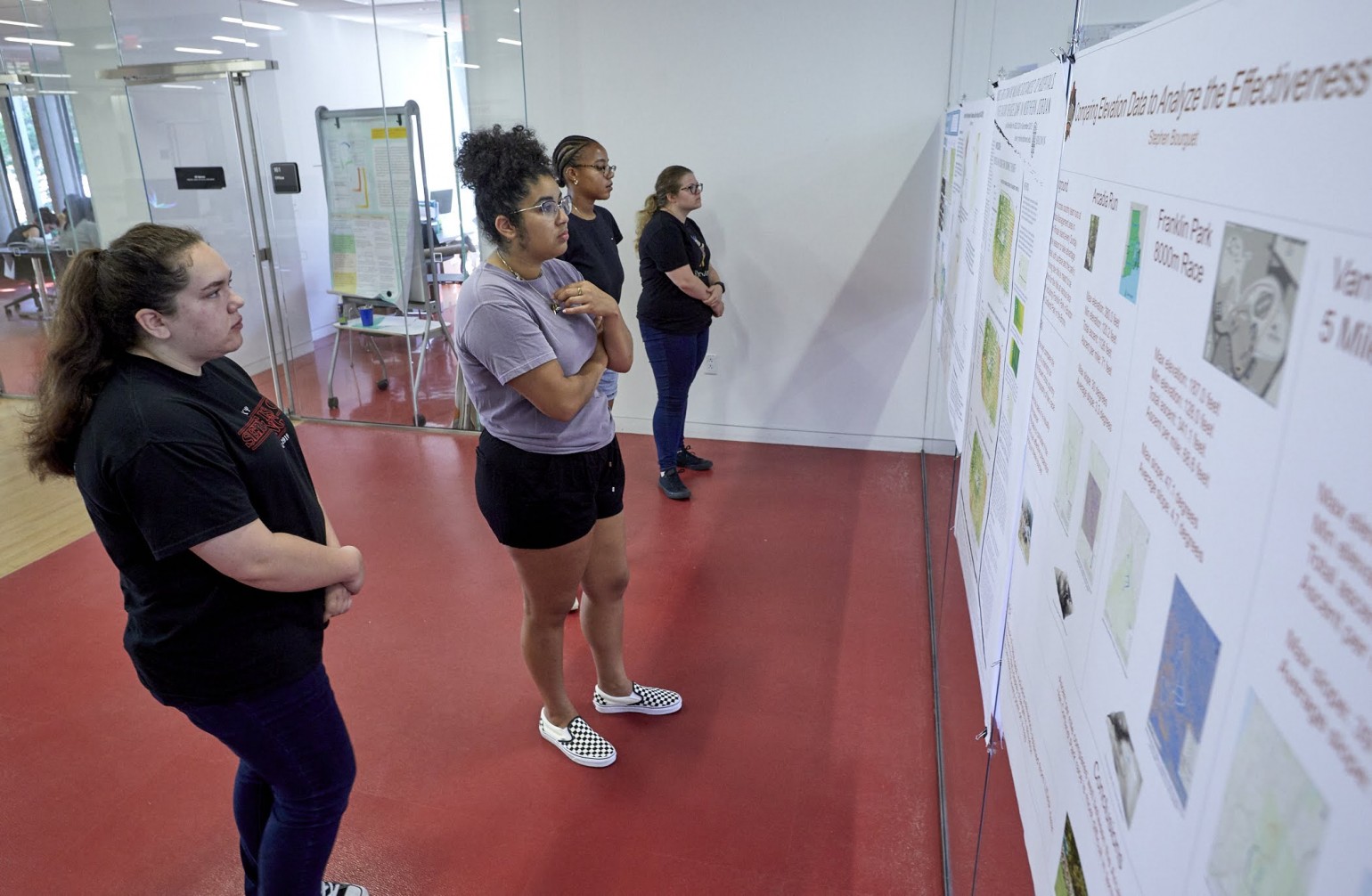 "I have always wanted to help the community in medicine, but I thought that the only way was to become a medical doctor. I learned that research is a huge way to contribute to the medical world without practicing medicine."
"I thought that scientists sat in a lab on their own. What is Research? taught me that doing/completing research is done with a team."
This workshop introduces participants to the principles and practices of research. Participants discuss the underlying motivations for conducting research, such as discovery and problem-solving, as well as the myriad contexts in which research takes place. Participants have the opportunity to learn more about approaches to research and put some of those principles into practice through interactive research activities. Participants also receive information on how to apply for paid summer research opportunities at universities across the country.
Studies show that working in groups improves students' performance in class, on tests, and while conducting research. This workshop is an opportunity for exploring the peer learning process and considering how to form a successful study or research group. It will cover the steps to establishing a group and includes time for practicing some learning techniques. By the end of this workshop, participants will be ready to start a study or research group and reap the benefits.
This workshop is intended to guide summer research scholars in constructive self-reflection of their research experience and support them in preparing to share their research with others and foster continuity of skill building and mentor relationships. Students will build upon their research training momentum by unpacking their research experiences, developing research communication skills, and thoughtfully planning their next research steps. This workshop also provides an opportunity for peer mentoring through a lightning talk presentation.
Applying to Graduate School
This workshop is a two-part series. The first part is designed for students in their junior year as an initial preparation and information-gathering experience with an overview of the graduate school application process. The workshop includes a self-assessment piece and offers advice for selecting programs, getting letters of recommendation, and writing the Statement of Purpose and Research Statement. The second workshop in the series is designed to be offered (as early as possible) in the fall semester of students' senior year. This workshop prepares students for the actual application submission, best practices and preparation for the interview phase, and guidelines for the selection process including prioritizing acceptances and contingency planning.
These workshops are funded by a grant from the National Institute of General Medical Sciences of the National Institutes of Health.