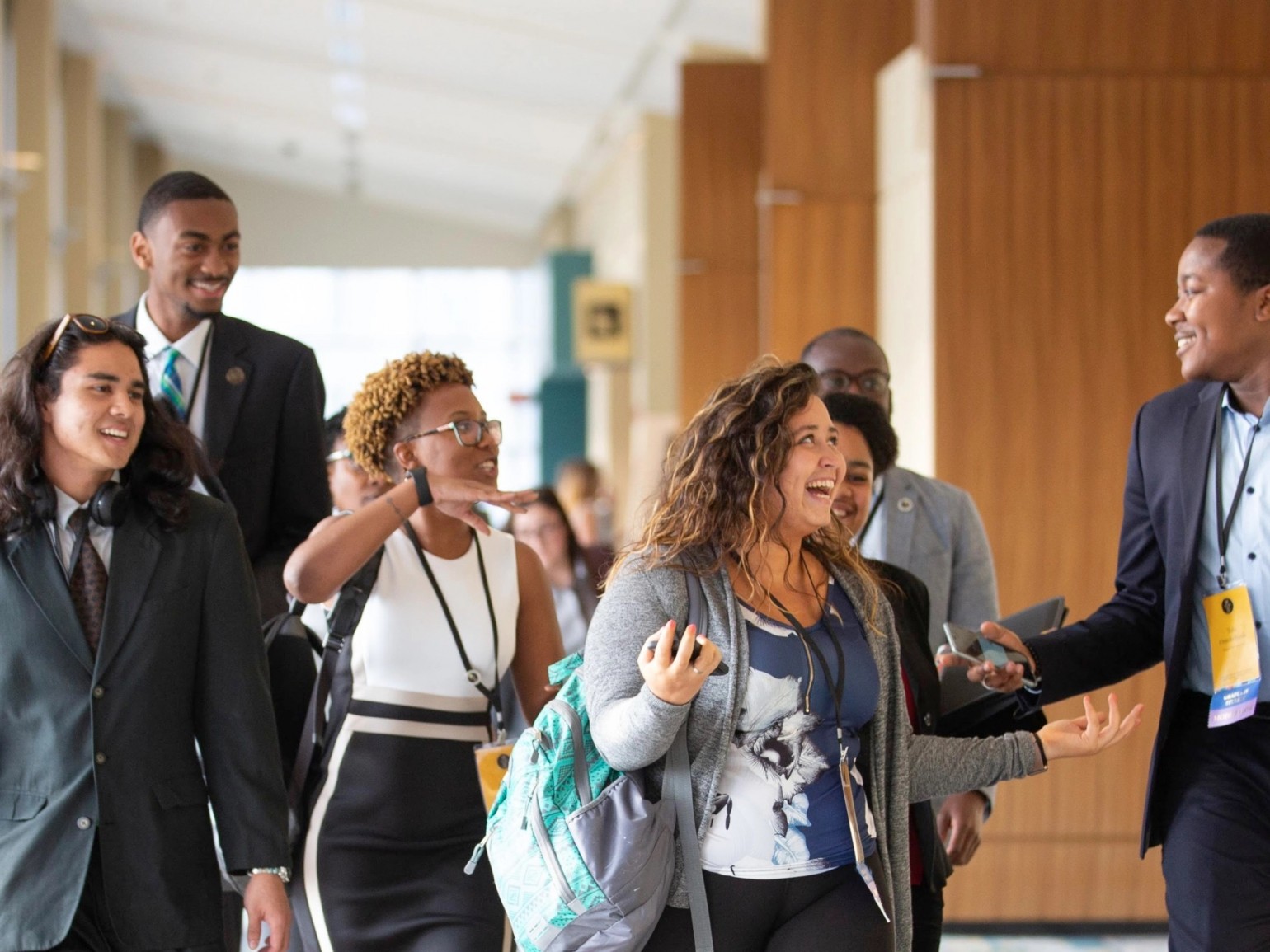 Welcome to the Leadership Alliance's Guide to Being a Proactive Mentee in Virtual Summer Research
This guide will introduce you to the opportunities and responsibilities that come with being a mentee in the Virtual Summer Research – Early Identification Program (VSR-EIP) and in the context of other summer research experiences in which you may participate. An effective mentor-mentee relationship will fuel your growth as a researcher both in terms of the skills that are essential to conducting research as well as ensuring upward mobility throughout your academic and career paths. Likewise, an effective mentor-mentee relationship will expand your network and expose you to a new career and research opportunities. We encourage you to embrace the concepts and apply the strategies we introduce in this guide.
We have learned valuable lessons about mentoring from our experience with support of roughly 4,000 summer research students since 1993. One of our biggest lessons is that the relationship each student has had with their mentor has been essential to their growth as researchers. Past participants characterize their mentors in the Leadership Alliance as vital in the formation and trajectory of their career plans. Once you have completed the virtual program this summer, we bet you will too. Ask any mentor for The Leadership Alliance why this is so, and they will tell you that they are able to be so effective because their mentees – in addition to being talented young researchers – are engaged, proactive, and participate in the culture mentorship of the Alliance. Given the virtual nature of this year's program, that engagement, proactivity, and participation will be even more valuable.
We like to say "once an Alliance participant, always an Alliance participant." We invite you to learn more about our full spectrum of programs designed to support you in your research career. By working with researchers at every stage of their careers, we have created a network of mentorship that guarantees guidance for whatever you are undertaking, be that a transition to a new career stage, starting or maintaining a research project, or even looking to become a mentor yourself. Throughout, you will find that the common thread of mentorship is spun from the joint efforts of mentor and mentee. We invite you to make use of the strategies and ideas in this guide in your journey as a mentee.
In the series of articles that make up this resource, we seek to introduce you to our culture of mentorship and offer guidance on how to be a proactive and engaged mentee even before the VSR-EIP beings, during the summer program, and after the summer concludes.
Do not stop being a proactive mentee during your summer research experience. Seek out new mentors with these resources.